A Briar top, Torfino pants, and a blog makeover.
Why is it that whenever you look your grossest you run into someone you know? I have some pretty heinous gear that I sometimes wear to bed (pink leopard pajama pants with small holes in the knee, old band t-shirts, fleece pajama pants with kittens on them, etc.) and sometimes I have to run some quick errands and don't feel like changing into something more respectable. Bottom line is: I'm lazy. For example, when I wake up I will take my dog, Frankie, on a walk in whatever clothing I slept in. I will look like a slob and probably see a frenemy. Or a client. Or a new friend that I don't know all that well and don't want to know that I dress sloppy in my free time.
Styled how I would wear it "in real life." Messy hair, wrinkled fabric, no makeup besides a tinted chap stick, and sandals.
The
Torfino pants by Sewaholic
are changing up my game! When Tasia announced an online sale a while back I swooped in on the pants pattern that I had been eyeing for a bit and decided to make them up in a jersey that I got from
The Fabric Store
in Los Angeles. At first I wanted black pants, but I figured that if I'm lounging at home black pants are the equivalent to a cat hair magnet, so cream would be a better bet.
Guys, jersey pants are sooooo comfy! The fit isn't perfect and it needs a bigger hem, but this is technically a wearable muslin, so who cares? When I bought the ribbon I was a total dumb dumb and didn't get enough to go around my waist. Instead I used the small amount I had and stuck it through the button holes and tied a bow. It would probably look better if the ribbon went completely through the pants instead of through the buttonholes, but I was working with what I had. On the plus side it will be easy to switch up ribbons if I ever get bored!
The pattern itself was great, especially for someone like me that has a very limited knowledge of sewing pants. Last year I sewed my first pair from a 1940s reproduction pattern and I never wear them. My second try was with the Cake patterns leggings and those didn't work out very well. This is my third time experimenting with pants and I think it would be a really good "first pants pattern" to help you wrap your mind around how the pieces get sewn together.
The top is my seventh or eighth (I think?)
Briar
shirt, so I don't have anything exciting to say about it other than "I love it." I have been wearing it with jeans, but paired it with the pajama pants for the photos. Everyone needs a long sleeve white t-shirt, right? It was the first garment that I sewed with my new serger and I love how clean the sewing guts look. One of these days I will do a proper post about how awesome it is to have a serger!
In case you didn't notice by this point, my blog got a massive remodel courtesy of my buddy
Kyle Applegate
. I am so happy with all the work he put into my site! He came up with the logo completely on his own, chose the color scheme, and did all the coding. It's so perfect, it's like he is a mind reader! I will still be adding content to a couple of pages here and there, so it's not 100% done, but it's close. Oh, and now I have blog buttons if any of you would like one for your site! :)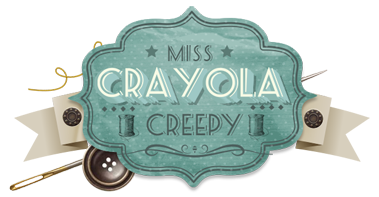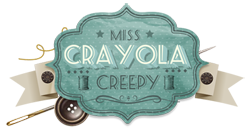 So to wrap up my post: thanks to Tasia for creating a pajama pattern that I can use to be casual, comfortable, and cute when I have to run out last minute. Thanks to Megan Nielsen for one of my favorite t-shirt patterns. Thanks to Kyle for my awesome website! Thanks to you for reading this long post.