I made Kala and Mike's baby a quilt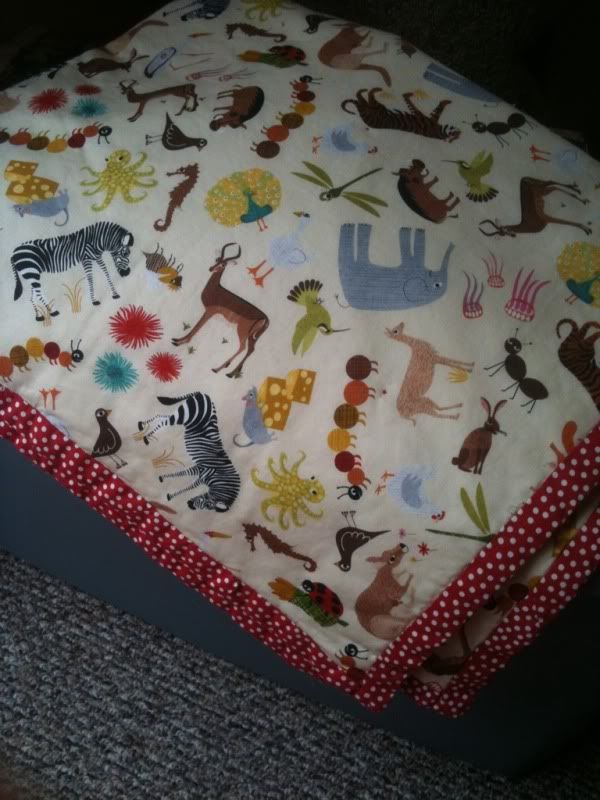 Today was Kala's baby shower! Kala is one of my favorite friends. She is so sweet, has interesting things to say, and is an all around good person. That means that I have to make the baby something special! :) Kala and Mike aren't going to find out if they are having a boy or girl, so I tried to make the quilt gender neutral.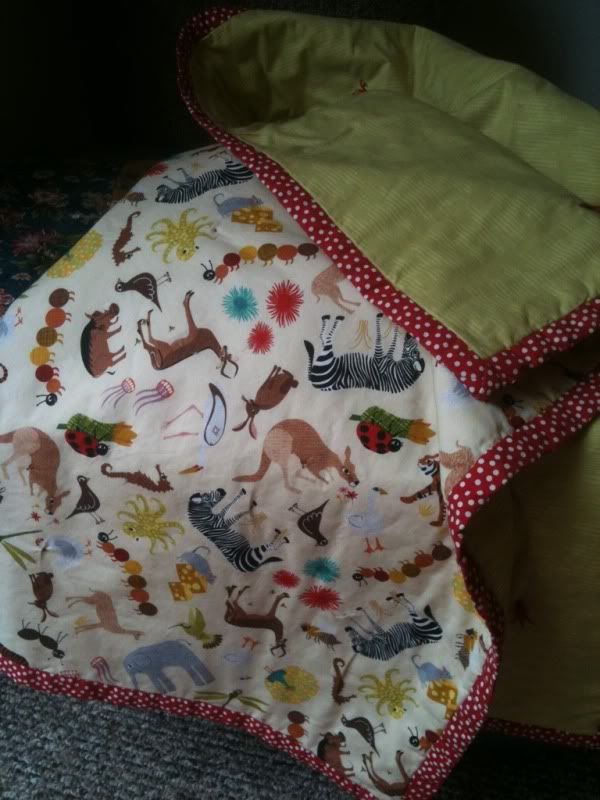 It is not a detailed quilt, but it is my first completed one! I learned how to tie the quilt and how to create and sew on binding. When I find out if the baby is a boy or girl I will make another new quilt and some other gifts as well. I can't wait to meet him/her!!!!! Kala will be such a good mom, congratulations to the soon to be mama.