Adventures in dyeing a Cressida
This skirt is special to me for two reasons: one, it's my first
Jennifer Lauren
pattern, and two, it was my first time dyeing fabric.
I chose to sew view one of the
Cressida skirt
, a semi circle skirt with pockets and two rows of buttons down the front. I really love the look of Cressida, but honestly I almost said, "no" when Jennifer offered me a copy of the pattern. I've said it before and I'll say it again, I don't like PDF patterns. Life has been crazy and I wasn't sure if I could take on another deadline and the thought of hunching over the floor and cutting and taping did not sound appealing to me.
Luckily, Jennifer was superrrrr flexible and didn't pressure me to have the skirt finished by a particular date, which was really cool of her. Another plus was that the cutting and taping wasn't as bad as I made it out to be. It never really is (I just build it up to be the worst task in the world haha), but Jennifer's instructions truly did make life easier. She clearly lists which pages need to be printed for each version instead of having you print
everything,
tape/cut it all, and then figure out which pieces you need. I appreciated the thought because I hate wasting extra paper and I hate wasting unnecessary time on a version of a garment that won't be used.
Jennifer's step by step instructions were good and for the most part I didn't struggle trying to figure things out. I liked the line drawings (I'm not a fan of photographs in sewing instructions. Do you guys think I am a PDF Diva now? haha) which were plentiful. I followed the instructions to a T and couldn't think of anything I would do differently, which I often do once I have completed a project.
The only part where I was slightly confused was when I was attaching the pockets. On the diagrams it looks like the pockets are supposed to butt up to the top of the skirt. Based on the notches I marked, mine didn't, but the fabric may have stretched before I stay stitched, so it was my bad. Either way, it wasn't a big deal because in the end it all worked out fine.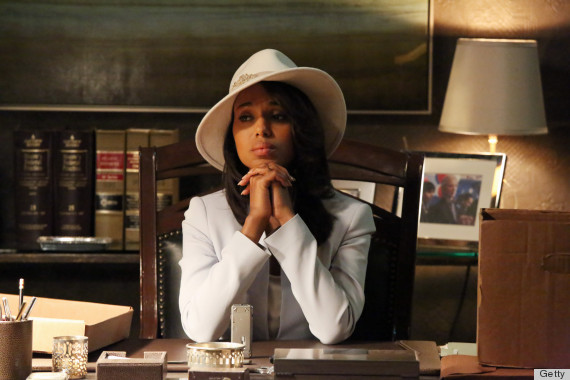 Let's talk about the fabric. It's a 100% cotton
swiss dot voile from Michael Levine
and was described as off white, which was a selling point to me. When the fabric arrived it was bright white. I'm no Olivia Pope aka Kerry Washington aka the biggest babe on TV, and I didn't think I could rock white like she does (perfectly put together, stain free despite loving red wine, and badass like), so I decided to dye it. Problem was, I had never dyed anything in my life.
I reached out on Instagram and asked for tips. My buddy Ely directed me to a local girl named Linny. Linny is a fabric dyeing expert and I begged her to teach me her ways. She is interested in learning some sewing stuff, so hopefully we can meet up and exchange tips. I digress.
Linny, and a few others, suggested giving
Rit Dye
a try. I boiled a pot of water, added almost half the dye, added my wet fabric and mixed it for a few minutes while letting it soak. My ideal yellow is a pale pale one, so I didn't want to let it sit in the color for too long. I washed the fabric, dried it, and noticed that the fabric was a little splotchy :( I ended up dyeing it a second time which made the color more rich (boo), but got rid of most of the splotches (yay). Even though the color didn't work out the way I had envisioned, it was still really fun to try. Dyeing fabric has always intimidated me and I'm happy to announce that it's not as hard or scary as it seems. Now, I kind of want to dye everything!
What about you guys, have you dyed fabric? Would you ever consider making a nautical
Cressida
? Because I think someone needs to make one!