List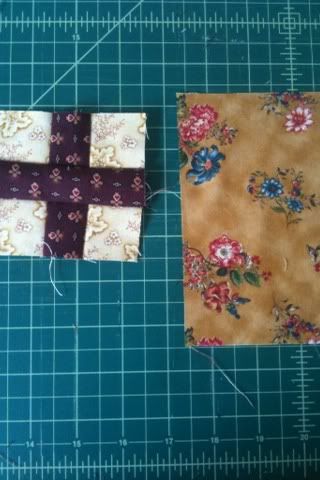 Today I have done the following:
• went to breakfast with Luke.
• repotted orchids in the house and put my fuchsia in a pot.
• Luke hung up my Topsy Turvy and I planted tomatoes in it. This will be my first time planting tomatoes, cross your fingers for me.
• planted green onions and cat grass.
• cut out 31 rectangles for my quilt (see above right).
• cut and sewed 20 squares (see above left).
• read over 100 pages in my book.
• made the recipe for butternut squash gnocchi from my favorite food website,
http://www.addictedtoveggies.com
• watched a disgusting amount of the NBA playoff games.
So far I have had a very busy Easter - and it's not over yet! I just wish I had family to spend it with :(