Let's go Clippers!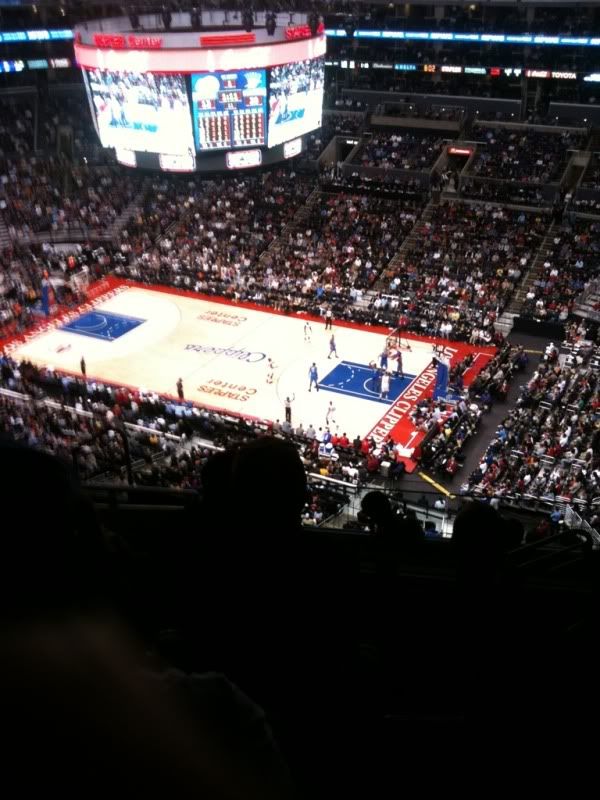 My husband Luke is the biggest Clippers fan ever. Well, besides "the red and blue guy" that goes to every home game, wears half red and blue suit, and drives a half red half blue car. Seriously. Anyway, Luke and I went to the Staples Center in Los Angeles for the game. Our seats were definitely nose bleed seats, but the Staples Center isn't too huge, so I still felt like we had a good view!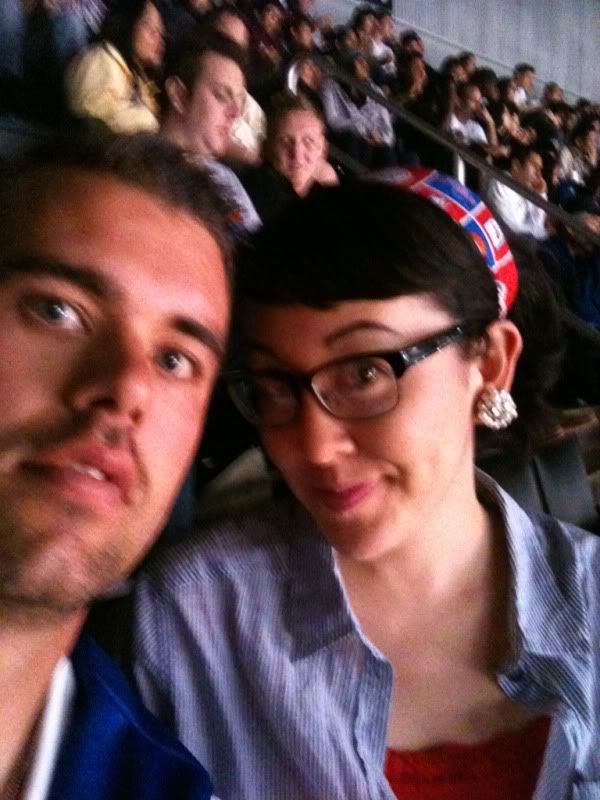 This is one of those "try and take your own photo, but it never really works out" kind of picture. I just wanted to show off my Clippers headband that I made especially for the occasion.
I finally got the nerve to ask the guy next to us to take a photo.
Luckily the Clippers won!!