I'm back!
Hello, hello, hello! No, your eyes are not seeing things, I'm alive and posting on my blog! I didn't plan to be away for so long, but life happens. Work has been REALLY crazy and I haven't had the energy to write about sewing, however, I have managed to squeeze in some actual sewing. There are quite a few projects I want to share with you guys, but first I'd like to talk about some highlights of the last month and a half.
1. Have you seen these
Mood
buttons on blogs? Did you know that if you post the badge on your blog and then send Mood an e-mail letting them know, you could win a $200 gift certificate? Guess who won the last drawing, ME!!!!!! You could not believe how excited I was to win something, anything, from my all time favorite store. I haven't bought anything yet (and I kind of want to because today is my birthday...), but I'm sure I will soon. Thank you so much Mood, I love you!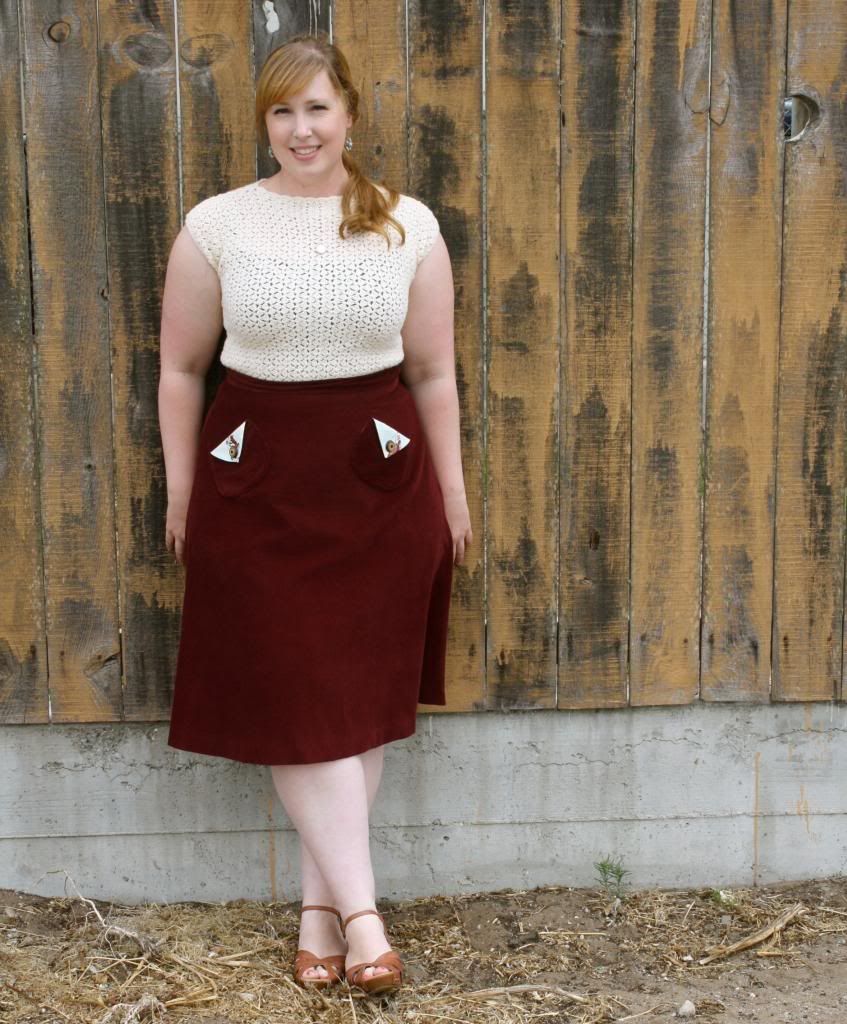 2. I made a new sewing/blogger/IRL friend! Her name is Melissa and she blogs at
Scavenger Hunt
. It's a funny story of how we met and it's all because of
Colette Patterns
! You might recognize Melissa as one of the winners of the Laurel sewing challenge that Colette hosted a few months ago. I was lucky enough to be one of the judges for the contest and Melissa found and contacted me through that. Turns out that she works down the street from my house, lives fifteen minutes away, and we have a bunch of mutual friends! It was a match made by the sewing gods, I think. How had we not met before???? Since our initial meet up we have sewn at my house, her house, and taken finished garment photos for one another. Last weekend we drove around town on the hunt for "some good walls" to take photos in front of. It is SO nice to have a friend that sews the same patterns as me and is a blast to be around!
3. I learned how to knit! I'm about to get personal with you guys, I have been dealing with some anxiety over the last few months and it was suggested that I try out knitting. Not only has it been a lifesaver, but it has been fun! I learned from
Stefanie Japel's Craftsy class
, which I cannot recommend highly enough. She has a great personality and explains things in a way that is easy to understand. I like her so much that I bought another one of her classes on making hats. I don't even wear hats. But I want to learn more and support her while doing so.
The next project for me is the
Miette cardigan.
Unfortunately, I need to go buy more needles because the swatch I made was wayyyyy too small and I probably need to go a size up.
Do any of you knitting experts have any tips for a beginner like me? Have you knit the Miette? Have I missed anything super exciting over the last month? Do you have any good secrets you want to tell me?