The Great Gatsby Sewing Challenge
A week or so ago I asked if there was an interest in a 1920s sewing challenge. The response was amazing and today I am so happy to officially announce The Great Gatsby Sewing Challenge!
WHO
Anyone that sews or crafts is welcome to join. Whether you are an expert or just an admirer when it comes to the time period, everyone is invited to participate. It's not necessarily important to make perfect historically accurate clothing (although you certainly can), the point is to have fun!
WHAT
If you're as excited about the movie release of The Great Gatsby as I am, then join the challenge. The goal is to make an item, or items, inspired by the era. Haven't read the book or maybe Gatsby's not your thing? What about making an outfit like one of the ladies on Downton Abbey or Boardwalk Empire? Or maybe try to incorporate beading or another new technique into your make. Make a dress, a blouse, a headband, a hat, anything with a 1920s feel.
WHERE
Bloggers and people without blogs are encouraged to join and add photos to the
Flickr group
. Post your progress, ask for fitting help, get opinions, and meet new people. At the end of the sew along I will do a round up of projects from the
Flickr group
. Weekly I will share some inspiration posts, here, on my blog.
WHEN
The movie is being released on May 10th, but the deadline for us will be at the end of May. That way you will have time to make an outfit and wear it to the movies if you'd like :)
WHY
Sewing challenges are a great way to get inspired and more importantly, meet new people. Some of my favorite blogging buddies were made when I joined Sew Colette. And if you've been waiting for the excuse to whip up a 1920s dress then here it is.
If you'd like to add a button to your blog to show your participation, please do so. And if you're on Instagram then hash tag your progress with #thegreatgatsbysewingchallenge so we can all take a peek.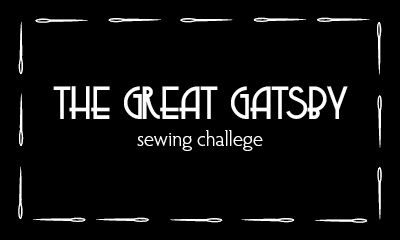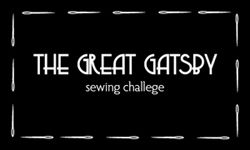 Who's in?