Burdastyle Shift Dress
I'm the lamest sewing blogger ever. I've had TWO different opportunities to photograph my latest dress and have failed miserably both times. Time One was when I was in Los Angeles with
Qui
and Jessi for
the party at Sew LA.
You'd think that I would have thought, "hey, maybe I should ask Qui if she could take some photos of me in my new dress." NOPE. My mind must have been so
high on
stuck on fabric that I forgot to ask. Time Two was at dinner last weekend with my husband Luke. I felt so clever remembering to ask him to take a couple of photos, but then the memory card in my camera died after one picture. The good news is that I now have a new memory card, so future projects aren't in danger :)
This is the one picture I have of myself wearing the dress :(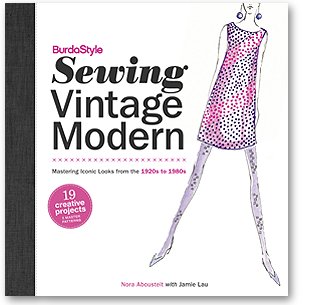 The pattern is from the latest Burda book,
Sewing Vintage Modern
, and it is the shift dress pattern. I used a mystery fabric from the Michael Levine Loft in downtown Los Angeles. It's stretchy, thick, and appears to be good quality. Since the fabric has stretch I decided to omit the zipper because if I can get around sewing a zipper I will.
I only made one other adjustment and that was to remove some bagginess from the neckline. It was very appropriate that I learned how to do this from Gertie's book and I got to meet her the day I wore my dress for the first time. Something I should have done was try and match the pattern on the fabric at the side seams. Learning how to match fabric is on my
to do list for the year
, but I didn't do it for this project :( However, I did take my time with the construction and the inside is finished really nicely.
This was my first time sewing a Burda pattern and I'm not sure if it will be my last or not... The directions were great, but tracing the pattern and then adding seam allowances was a lot of work. I would have to really like a pattern to want to do that again. Does anyone else feel this way or am I just super lazy? hahah