I love lavender!
I mentioned a while back that I did some graphic design for Finney and his wife Stacy. I got to see everything first hand at their booth at Farmers Market in San Luis Obispo on Thursday night. They are the nicest people ever and their products are amazing! They grow their own lavender and make many different things with it: lavender oil, rice bags with lavender (good for sore necks when heated in the microwave!), and a lavender room spray, just to name a few. Oh, I designed the sign in the background :)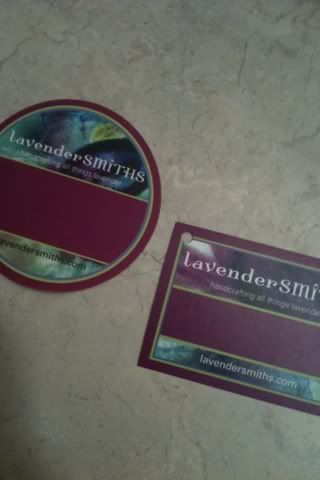 Here are the two labels I designed. The circle one is a sticker and the square one is a tag.
I HAD to get the lavender room spray. Now my house smells amazing!
Go check out their booth! They go to the farmers in SLO on Thursday night and the farmers in Avila on Friday night.