The beginnings of a quilt
Today's project: work on my quilt. First, I sewed three strips of fabric together to make one long strip. I did this three times, two sections have more dark fabric and one section has more light faric.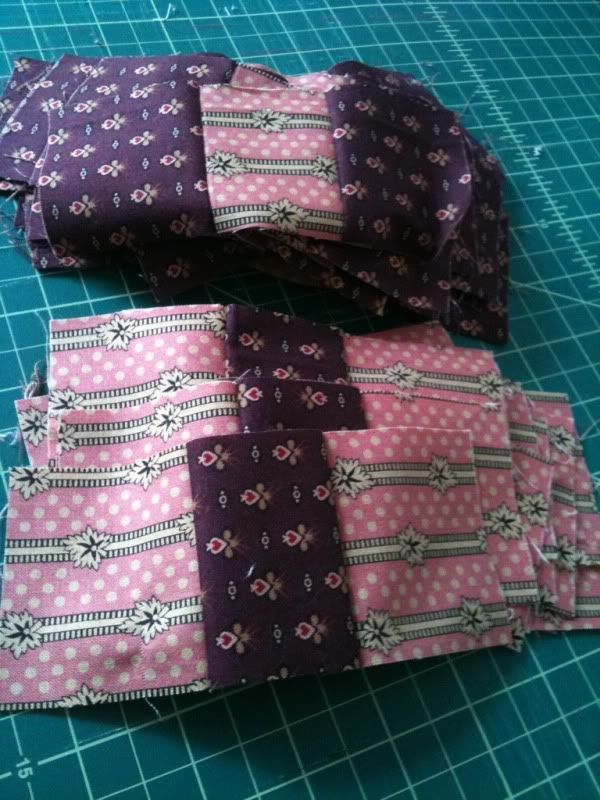 Next I cut the strips into 2.5 inch pieces.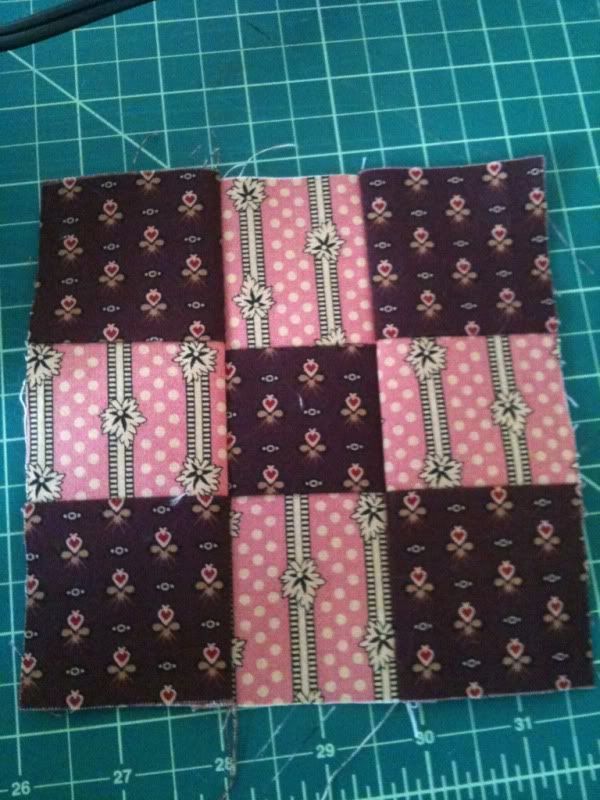 I took two dark sections and one light section and sewed them together to make this block. One down, eight more to go! I won't finish tonight, as I am going out to dinner with Luke, Brandon, Libbi, Krista, Matt, August and one of Libbis friends. Should be fun!