Luke: The Ultimate Clippers Fan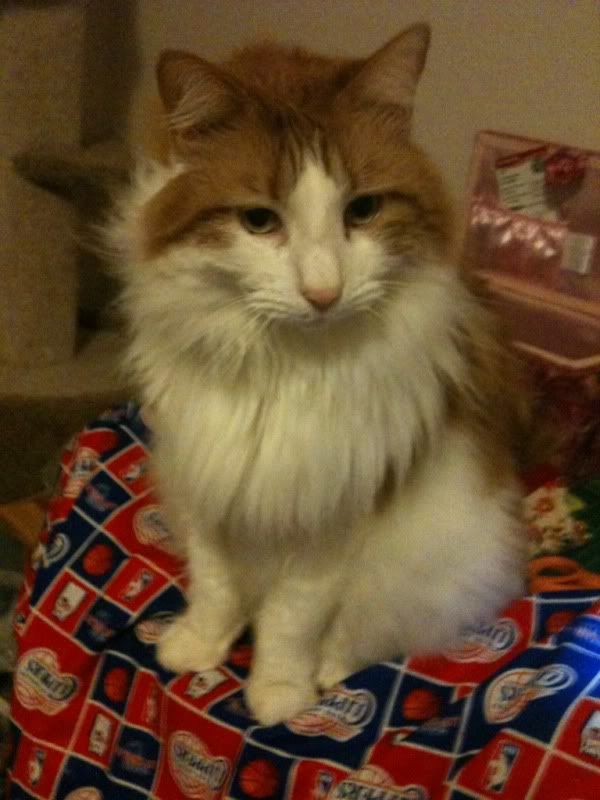 My husband, Luke, has been a Los Angeles Clippers fan for years. I have been working on a surprise birthday gift for him because he deserves a custom Clippers gift, right?
I have been working on a blanket when he has been at basketball. It's sad, my cat Lebron really thinks he is helping me sew :( I will post a picture of the finished project this weekend.