Happy weekend
I had a very mellow, fun, and productive weekend.
Saturday was a lazy day, although I did sew my friend a diaper bag from oilcloth. I didn't take a picture though :( It was leopard print and perfect for my friend. I think she liked it. I also sewed a Los Angeles Clippers headband for myself. Hey, I have to have some gear for the game I am going to!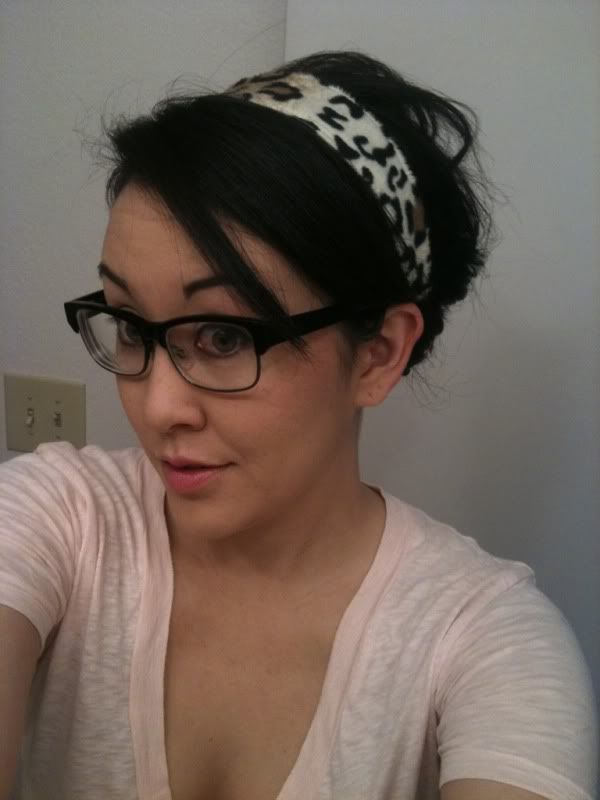 I made this headband today. Forgive my self portrait, no one was home to take a photo. Oh, and you can forgive my lazy hair day too.
Today is Luke's birthday. I ordered him a Blake Griffin jersey, but it didn't come in yet :( He did like the blanket I made him though. He liked it so much that he took a nap with it.